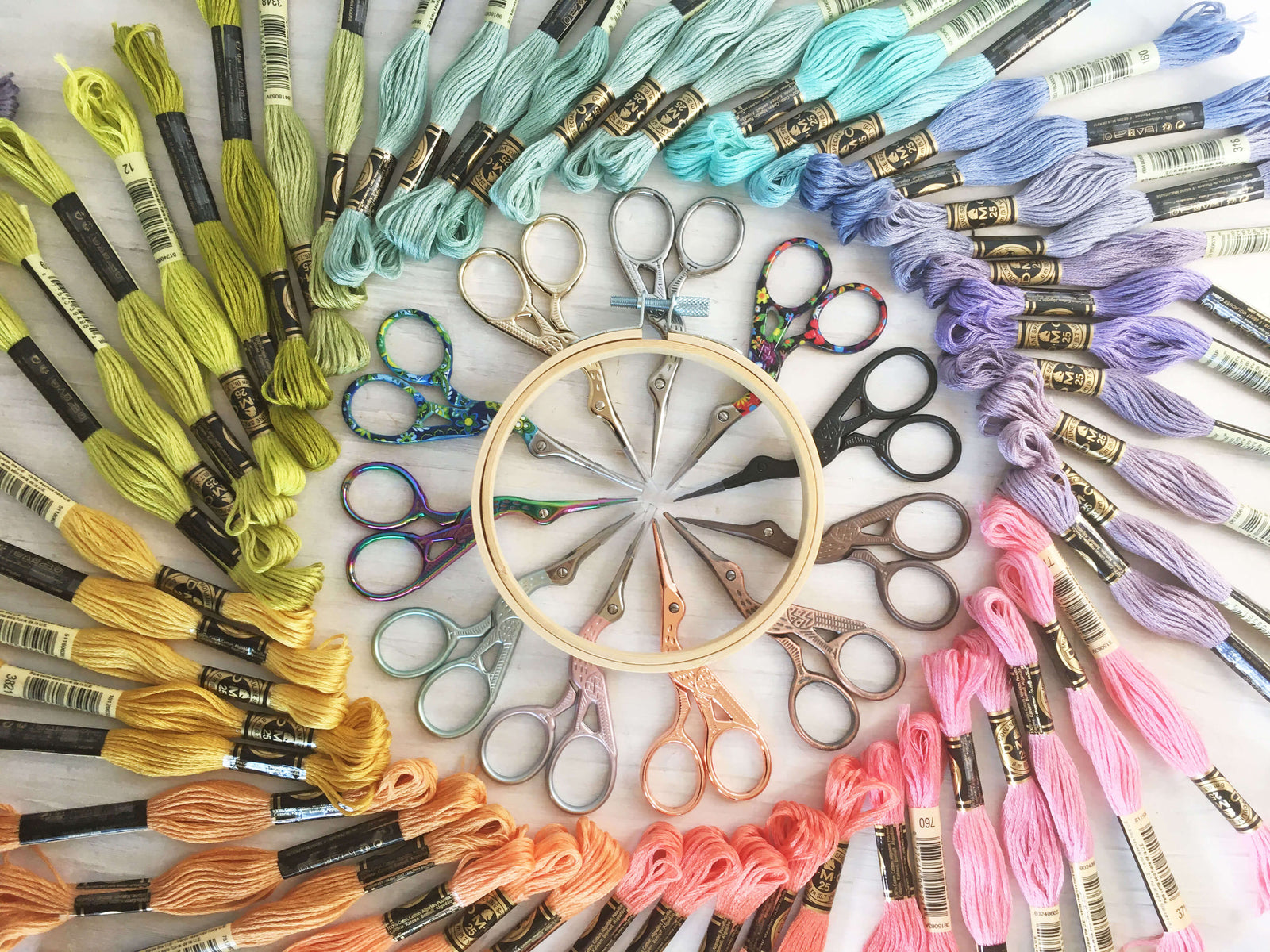 Life can be messy and chaotic, but creativity helps us find the joy in every day. Whether you're an expert crafter or just want to try something new, little dear equips you with the inspiration and materials you need to create artwork that's uniquely yours.
We believe the process of making art should be as delightful as the end result. When you download a little dear pattern, embroidery design, or svg bundle for your crafting machine, they're an invitation to have fun! 
Our projects are friendly and easy to follow. They're designed to be a tiny, relaxing escape. Wander around the shop and you'll discover nature is our muse. Plants and animals create whimsical mandalas and motifs that are perfect for scrapbooking projects, party decorations, or a hand stitched gift. 
About the Artist
All little dear projects and patterns are created with founder Aimee Ray's original artwork. Formerly a graphic designer, Aimee began stitching her own designs as a hobby and would share them with online crafting communities. Little did she know, her hand embroidery patterns and project kits had caught the eye of an editor in the craft books industry. Aimee's first Doodle Stitching book was published in 2007, and since then, she's authored eleven more (and counting!) She loves sharing creativity with you.
We hope little dear will be an avenue to create calm and creativity, from our crafty hearts to yours. Check out our tutorials for tips and encouragement along your journey.